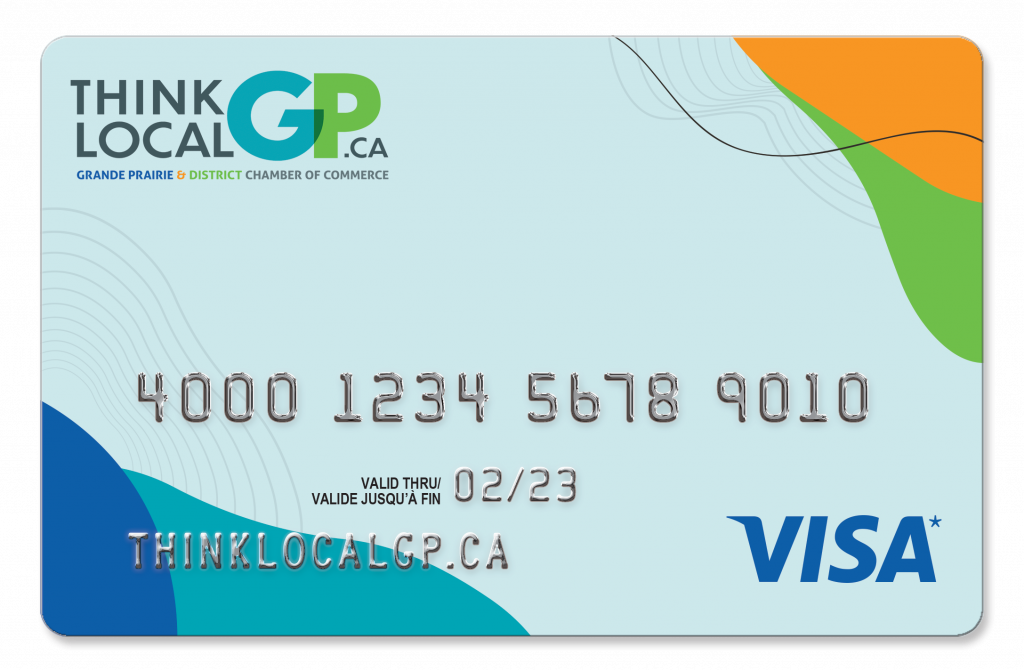 SOLD OUT!!!
Thank you to everyone who has supported our ThinkLocalGP.ca Prepaid VISA Cards program which is now SOLD OUT!
Anyone who purchased or received the cards are able to use them to shop at your favourite local participating businesses in the city of Grande Prairie and save. Businesses within city limits that accept VISA are eligible for participation.
Thanks again for thinking Shop Local & Save!
If you have Prepaid VISA Cards, click on the printable fact sheet below and follow the directions to activate and use your cards. The cards MUST be activated before being used.
For more information, please contact the Chamber by email at info@gpchamber.com or phone 780-532-5340.