Book Your FREE Discovery Call with Max, Our Member Engagement Coordinator Today!
Are you a business owner in the Grande Prairie region who is looking to take your business to the next level? Do you struggle to find the right resources and connections to help your business grow? Well, look no further!
By becoming a member of the Grande Prairie and District Chamber of Commerce, you can unlock a whole host of exclusive benefits that will help you connect with other like-minded business owners and community leaders, access exclusive discounts and promotions, and develop new skills and stay up-to-date on industry trends.
And the best part? You can discover all of this and more through a FREE discovery call with our Member Engagement Coordinator Max Kozlov. During your call, Max will help you understand how a Chamber membership can benefit your business and answer any questions you may have.
Connect with like-minded business owners and community leaders who can help you make valuable connections and grow your business
Access exclusive discounts, promotions, and marketing opportunities to help you save money and attract more customers
Have a voice in local government and be represented on important issues that affect your business, while developing new skills and staying up-to-date on industry trends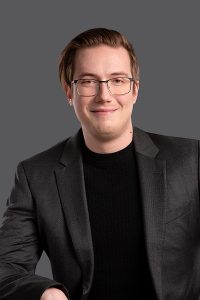 Max Kozlov
Member Engagement Coordinator