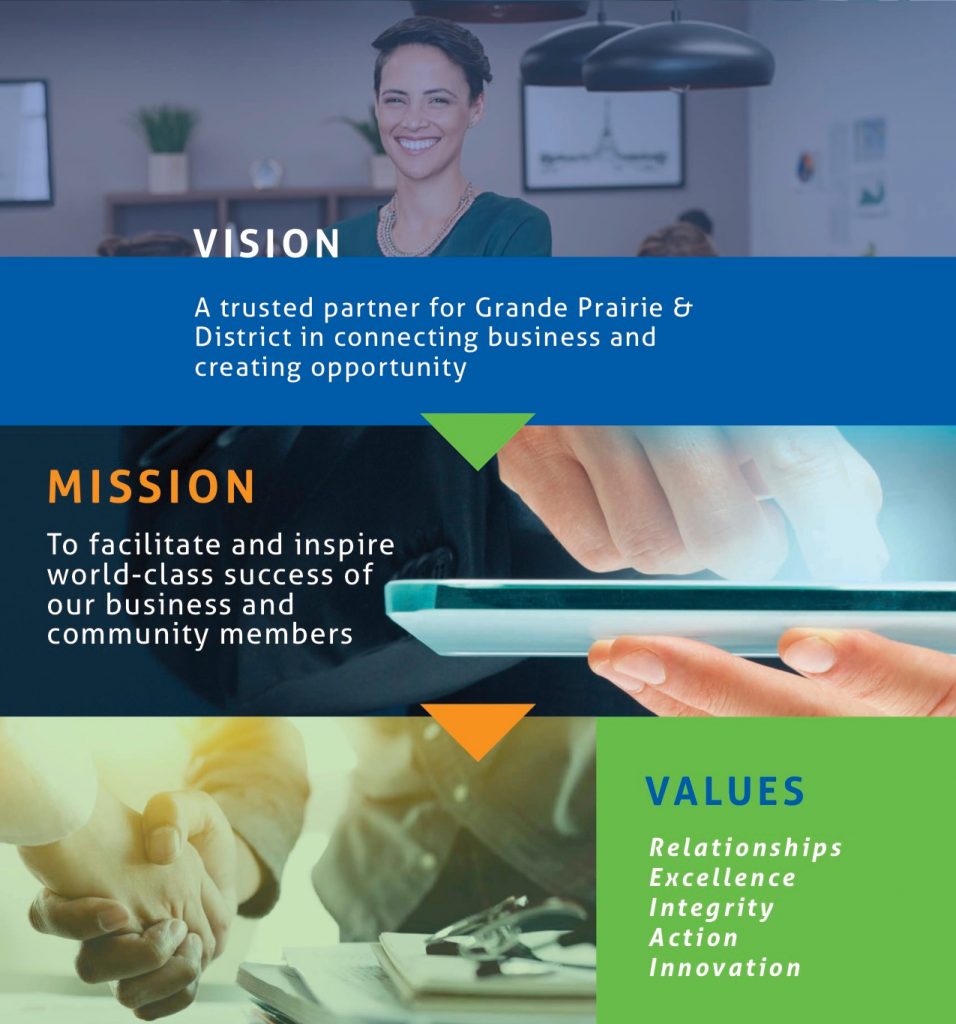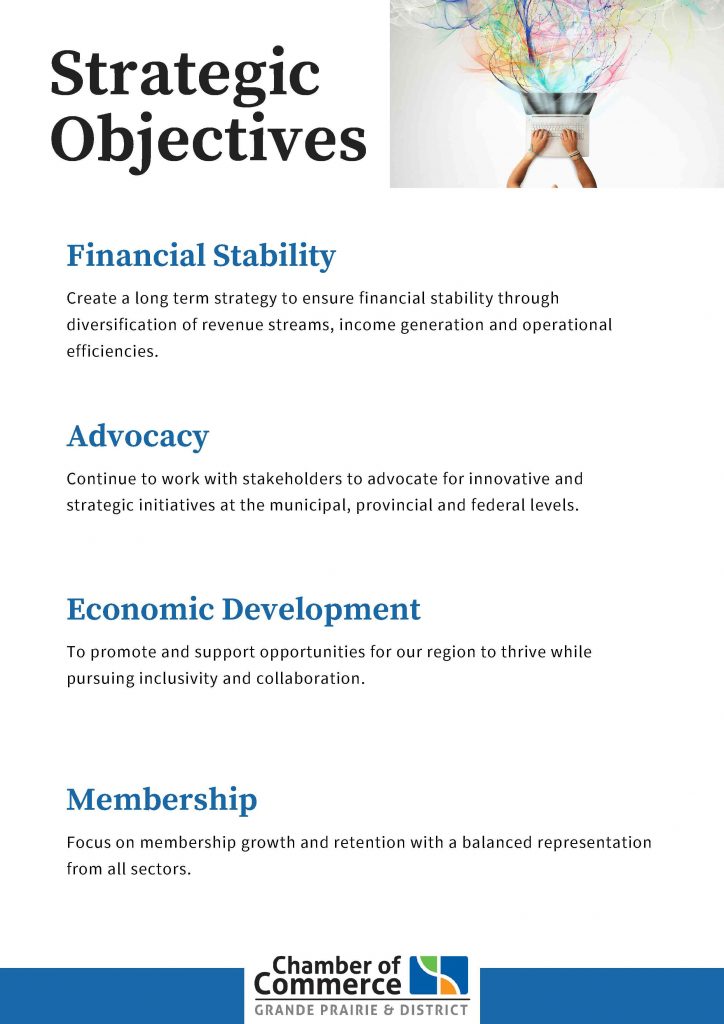 What is a Chamber of Commerce?
A Chamber of Commerce, also called a Board of Trade, is a not-for-profit voluntary organization. The organization is composed of progressive individuals and businesses. They work together to advance the commercial, financial and civic interests of a community.
The Grande Prairie & District Chamber of Commerce is the 3rd largest in Alberta. We have over 1,100 members, who employ over 20,000 individuals. We serve our community and members in various ways, while focusing on connecting businesses & creating opportunity.
We are trusted partners on various committees within the Grande Prairie community. We also work with neighbouring chambers of commerce and local municipalities. Our goal is to connect our members with information and with one another.
The Grande Prairie & District Chamber of Commerce acts as a unified voice for business of all sizes and interests. Our Chamber partners in the highly-respected advocacy and policy efforts of the Alberta and Canadian Chambers of Commerce to monitor pending legislation and regulation, and act on behalf of our Members to ensure the development and promotion of activities that ensure the Grande Prairie region's business community's growth and prosperity. The Chamber also offers our Members networking, promotional, and educational opportunities as well as optional value added benefits. Contact our office for more information.
Why do we need YOU? Because your voice counts!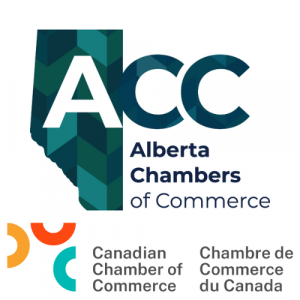 As a community chamber, we also belong to larger chamber networks. The Alberta Chamber of Commerce (ACC) is made up of 125 community chambers, representing over 25,000 businesses; The Canadian Chamber of Commerce (CCC) connects 450 community chambers, representing over 200,000 businesses. Both the ACC & CCC connect businesses of all sizes, from all sectors and all regions of the province and country. Their goal is to advocate for public policies that will foster a strong, competitive economic environment that benefits businesses and communities.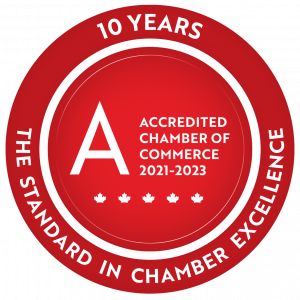 On behalf of the Chamber Accreditation Council of Canada (CACC), we are pleased to announce our chamber's application for reaccreditation has passed the Council's examination and our Chamber has been accredited for a period of three years – 2021-23.
In 2004, the chamber accreditation program was launched. To achieve accreditation, a chamber must meet minimum standards in critical areas pivotal to a Chamber's success. Accreditation is the acknowledgement that a chamber has been successfully evaluated against a rigorous set of national standards and has demonstrated excellence in chamber management. We've now achieved 10 years continuous accredited status!
"You are part of a group of elite chambers of commerce in Canada that can verify to the business community locally and nationally that your organization is run in a strategic and professional way and has reached the standard in Chamber excellence." - Shelley Morris, Chamber Accreditation Council of Canada.