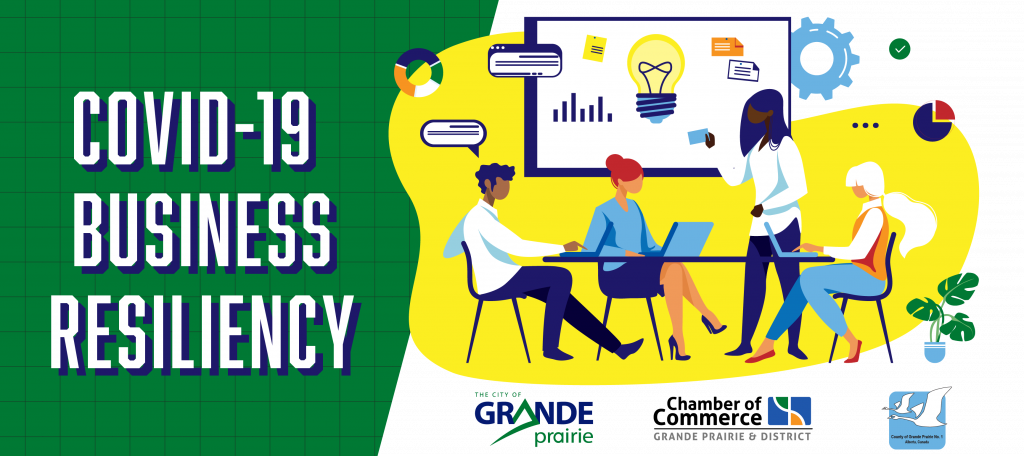 COVID-19 Business Resiliency
The Chamber of Commerce along with the City of Grande Prairie and County of Grande Prairie Economic Development Departments are working together to provide a unified approach to supporting local businesses during these unprecedented times.  Many businesses may be experiencing difficult choices or financial hardship during the COVID-19 crisis and below is a list of resources to help you navigate the various levels of support. If you still have questions, please contact our CEO Tanya Oliver by email tanya@gpchamber.com
Our latest initiative is a Digital Marketing Training program for eligible businesses in the region offered in partnership with Community Future Grande Prairie & Region and nine10 Inc. Successful applicants have been contacted and the program will begin shortly. Thank you to everyone who applied. We hope to be able to provide more opportunity for training in the future.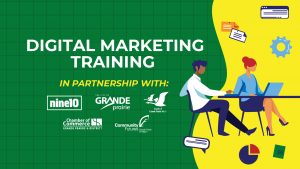 THANK YOU TO MNP Partners Heather Hilhorst and Tracy Leishman for presenting information on what we need to know to navigate the most recent Canada Emergency Wage Subsidy updates, and thanks to everyone who attended the Zoom webinar.
A ink to the recording has been uploaded here along with past webinars. For the power point presentation, please CLICK HERE.