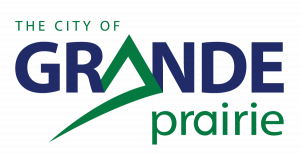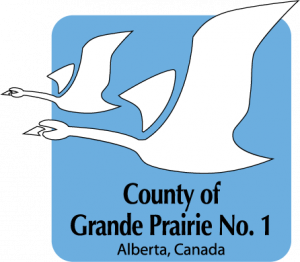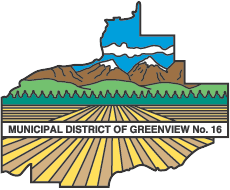 REGIONAL WORKFORCE DEVELOPMENT: INNOVATIVE, COLLABORATIVE AND COMMUNITY-DRIVEN
Workforce development planning and targeted actions in the region are aimed at ensuring there are enough workers with the right skills and supports to drive strong economic growth in the region. The region includes the City of Grande Prairie, County of Grande Prairie, Municipal District of Greenview and area communities.
While the region's economy has long been a major strength, an evidence-based, collaborative approach to addressing workforce gaps and opportunities will better-position local employers and communities to compete in a rapidly-changing economy.
The Regional Workforce Development Partnership is led by the City of Grande Prairie, County of Grande Prairie and MD of Greenview in collaboration with the Grande Prairie & District Chamber of Commerce and Northwestern Polytechnic.
REGIONAL WORKFORCE DEVELOPMENT STRATEGIC ACTION PLAN
The Regional Workforce Development Strategic Action Plan maps out strategic goals and targeted actions to help address employment demands and guide a cooperative and coordinated response to workforce development across the region. The Plan includes the following goals:
Formalize regional collaboration: Formalize regional workforce development planning, development and marketing initiatives in the City of Grande Prairie – County of Grande Prairie – MD of Greenview region.
Develop and Grow a Stable Talent Pool: Develop and retain a stable and growing talent pool to meet local labour force needs.
Strengthen the Workforce Ecosystem: Build partnerships and connections between employers, job seekers and training providers.
Expand Youth Workforce Integration: Expand youth engagement, workforce participation and retention in the region.
Promote the Region's Workforce Potential: Promote the region's current and future growth potential and amenities.
ADDITIONAL LOCAL WORKFORCE DEVELOPMENT RESEARCH
Regional Target Sector Study (2021): The Study identifies those sectors fundamental to the region's economic competitiveness, as they spur growth and opportunity for other local industries.
Sector Profiles (2021): profiles 6 sectors identified as being key sectors in the region. Agriculture; Chemical Manufacturing; Forestry; Health Care; Renewable Energy; and Transportation.
Regional Labour Market Needs Assessment Executive Summary (2020): This Executive Summary provides a summary of the LMNA – an overview of the region's workforce needs, opportunities and trends gathered through a collection and analysis of statistical data and the insights of about 800 local stakeholders.
For more information contact:
Tanya Oliver, CEO
Grande Prairie & District Chamber of Commerce
tanya@gpchamber.com
780-532-5340